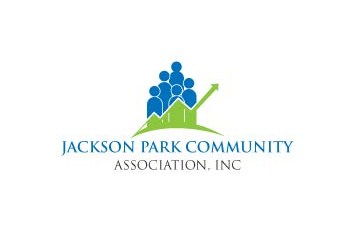 "The Jackson Park neighborhood is a community of quiet streets and well-kept homes wrapped around the largest park on the city's South Side. The setting is peaceful, almost pastoral in places, but the Jackson Park area offers more than quiet. Its character is an appealing blend of old and new. Placed squarely between the old South Side and the southwest suburbs, it shares the atmospheres of both. And its homes, bridging a gap between pre- and post-World War II development, make Jackson Park one of the most diverse architectural districts in Milwaukee."~ Author Unknown
Reservations for picnic areas can be made by contacting the Milwaukee County Parks at (414) 257-7275. The JPCA does NOT have authority to make reservations.
LETTER FROM THE PRESIDENT:
Wow! It has been a productive year so far in the Jackson Park Community. We have been working on many new and exciting things. There has also been some sadness with the loss of our Alderman and friend, Mr. Joe Dudzik on May 21, 2015. Joe was working with us on a couple projects in the community and he is greatly missed! Due to Joe's passing we welcome our new Alderman Mark Borkowski.
Manitoba Park had a major makeover, and I think the majority would agree it looks great. But, we are not done yet! We are looking into having the baseball diamond redone. The building will also be receiving some improvements including a fence on the roof so no one can climb on it and surveillance equipment to deter vandals.
I want to thank all the people that attended the 50's event in August, it was a huge success. The Association would like to give thanks to Rocky Rococo, That Salsa Lady, Eats and Treats, Luke Skowronek and his band, and the car club. A very special thanks to all the volunteers, especially board members Jen and Brett Nepper, Tim Kenney, Bryan Barnes, and their families.
With October right around the corner, Halloween is on everyone's mind. This year's event will be held October 31st from 6:00– 8:00pm. More details are in the newsletter. Due to the increased cost of insurance, permits, barricades, safety patrols, printing, postage and free events, the Association has no choice but to increase membership fees to $10.00/household. The trick or treating fee will remain $3.00/ child during registration. Also, you'll no longer need to register your home to hand out candy. Just leave your front porch light on. The Association will NOT be supplying candy anymore so if you run out, please turn your light off! Candy donations will be accepted at registration for the elderly who wish to participate.
Last, but definitely not least THANK YOU to all of the businesses that give their time, money and donations throughout the year to help make JPCA events a success. These businesses include: Forest Home Auto Body, ELRey, DiStefano's Pizza Palace, Ace Auto Salvage, North Shore Bank, Marcus Southgate Cinema, Tim Roulfs, Zablocki Library and Bohlmann Plumbing.
In closing I want to mention that the board and I are working very hard to recruit new businesses to the area. It is not an easy process, but we won't give up! 2016 is going to be another great and productive year in the Jackson Park Community.
Thank you,
Dee Chastain- President