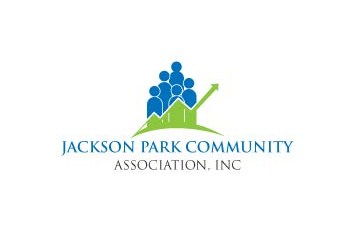 "The Jackson Park neighborhood is a community of quiet streets and well-kept homes wrapped around the largest park on the city's South Side. The setting is peaceful, almost pastoral in places, but the Jackson Park area offers more than quiet. Its character is an appealing blend of old and new. Placed squarely between the old South Side and the southwest suburbs, it shares the atmospheres of both. And its homes, bridging a gap between pre- and post-World War II development, make Jackson Park one of the most diverse architectural districts in Milwaukee."~ Author Unknown
Reservations for picnic areas can be made by contacting the Milwaukee County Parks at (414) 257-7275. The JPCA does NOT have authority to make reservations.
LETTER FROM THE PRESIDENT:
LETTER FROM THE PRESIDENT
In every newsletter that I have written, I talk about upcoming events, what is going on in the community or what has gone on in the past year. Well, not this time! I want to talk about you, the residents of the Jackson Park Community. This is my opportunity to tell everyone how happy I am to have lived in this neighborhood for 32 years and my husband for 54 years and to serve as your President. I would like to express my greatest thanks and appreciation to the entire Jackson Park community for your dedication and commitment to our neighborhood. I didn't know what to write about in this newsletter, until the other day when a little girl went missing and looking on social media and seeing the response from so many residents and people in vehicles and walking looking for her. I was speechless and proud of the involvement the community had.
From time to time I will look on Nextdoor or Facebook to see what is going on in our area and I notice people voicing their concerns or asking questions pertaining to issues in the community. It makes me feel good that people are getting more and more involved on what happens in their neighborhood. The appreciation that residents show to the Safety Patrol and the Farmers Market, with their generous donations or just the simple words "thank you", definitely does not go unnoticed. With gratitude like that it persuades the board and I to work hard on keeping our community safe, entertained and productive. The association's board of directors and I work every day to see what we need to do next for our community or what obstacle is a head of us. But the words whether bad or good make the best impact on us to accomplish the goals of this community. With that said, the involvement of as many residents of the community as possible is a critical element in fostering a sense of a strong community.
Thank you residents of the Jackson Park Community, board of directors, committees and volunteers for making this neighborhood a great place to live.
Dee Chastain