Milwaukee Bucks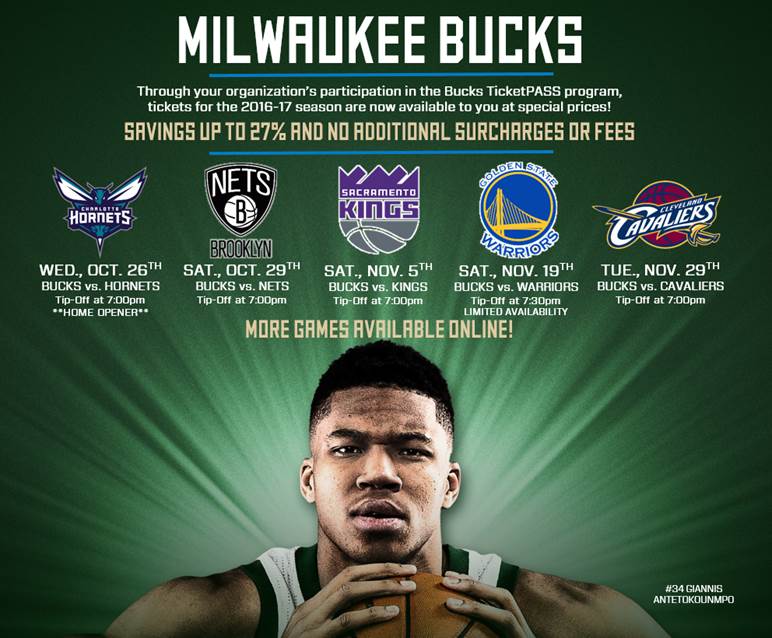 The Jackson Park Community Association partners with the Milwaukee Bucks for the TicketPASS program, tickets for the 2016-17 season are now available at our special price:
Order at: Bucks.com/ticketpass
Enter the Promo Code: JACKSONPARK
Stan's Landscaping Services, LLC.
$25 off the Four Step Lawn Fertilization Program. $135 value, but just $110 for JPCA members!
Contact Stan (414) 698-0435.
Branch Managers Tree Care, LLC. 
10% off any tree service for JPCA members!
For more information, call (414) 659-3860 or (414) 759-3970. Also check out www.branch-managers.com or www.facebook.com/BranchManagersTreeCare.
B. Bohmann Plumbing, INC.
Free home service call ($59.00 value!) to JPCA members! Also, for a limited time receive a 6 month sample of Bio Clean Drain Cleaner with any completed service. Service offered 7 days a week at the same affordable price.
For more information, call (414) 645-1444. Also check out www.bohmannplumbing.com.