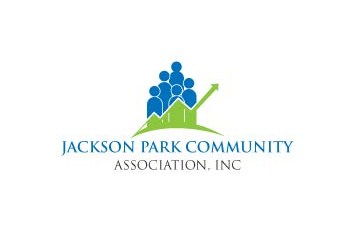 Mission Statement: The Jackson Park Community Association Inc. was formed to enhance and enrich the lives of the neighborhood through the promotion of (a) after school and athletic youth programs (b) block watch groups and park watch groups (c) safe community and holiday activities for families and (d) pride and participation in our community by residents and business owners; all with the goal of maintaining the stability of the community. Actively working with the businesses to keep a healthy economic atmosphere through maintaining current business and attracting future goods and services
Jackson Park Community Association (JPCA) Board Members

 
Dee Chastain, President/Event Coordinator- Dee has been living in the Jackson Park neighborhood for 30 years with her husband, having raised both of her children here. In 2006 she became the Vice President/Event Coordinator. In 2014, she became the President of the JPCA. She is responsible for keeping the JPCA accessible to everyone in
the neighborhood as well as meeting with the residents, business community, and political representatives, as well as making sure all By-Laws of the Association are followed. As the Event Coordinator she is responsible for organizing and overseeing all of the events that take place within the neighborhood.
Jennifer Nepper, Vice President- Jennifer has been living in the Jackson Park neighborhood since 2008 with her family. In 2012 she became the Social Media Director for the JPCA and in 2014 took on the role of Vice President. She looks forward to working with the community.
Brett Nepper, Treasurer- Brett has been living in the Jackson Park neighborhood since 2008 with his family. In 2012 he became the Treasurer for the JPCA and handles the financial aspects of the association.
Bryan Barnes, Safety Director- Bryan has been a resident of Jackson Park for 5 years. In 2014 Bryan volunteered to participate as a safety patrolman and was then asked to take over as Safety Director. Bryan is responsible for recruiting, neighborhood safety and safety communications, coordination and collaboration with the Milwaukee Police Dept and other local officials in the effort to improve community safety and crime reduction\prevention.
Justin LaManna, Membership- Justin handles all aspects of membership. This includes group emails to members and mailing newsletters.
Grant Writer- VOLUNTEER NEEDED. If interested please call or email Dee at (414) 937-0220 or jacksonparkinc@gmail.com
Secretary- VOLUNTEER NEEDED. If interested please call or email Dee at (414) 937-0220 or jacksonparkinc@gmail.com
Business Development- VOLUNTEER NEEDED. If interested please call or email Dee at (414) 937-0220 or jacksonparkinc@gmail.com